PreSonus Artist Ivan Muñoz is known to many for the industrial stylings of Vigilante, but he has many other projects going on—and PreSonus is a factor in each of them!
Who are you, where are you, and what do you do?
Hi, I'm Musician/Producer/DJ Ivan Muñoz. I'm from Chile, but right now I'm living in France.
Currently I'm working with my three musical projects Vigilante (Industrial/Electro), Hopeless (Electronic/EDM), and Big Brother (Dubstep/Drum & Bass). I'm also doing some mixing, mastering and multimedia design with my company, Still Alive Studios.
How were you introduced to PreSonus?
I got introduced by some friends, at the time i was looking for a new audio interface for my live presentations some years ago. I test many brands, but PreSonus was my favorite option, because their interfaces are very robust, and their design work very well on the road.
What PreSonus software/hardware do you use and for what purpose?
I currently use a FireBox for my live presentations, and in my studio I use an AudioBox 44VSL.
About a year ago, I switched from my old DAW to Studio One Professional and so far it has been great.
Also, I started to use Nimbit to sell some of my music, like my last single, "It's Our Time."
What's so great about PreSonus, anyhow?
I think the audio quality is awesome on the hardware and also the software. Sometimes is very hard to believe that you could get so good quality for such little price.
What's the last big project that you worked on using PreSonus gear?
I produced "It's Our Time" entirely in Studio One Professional and the result was great.
Listen for yourself!
Also, people can check out the first single, also created on Studio One, of my new project called BIG BROTHER, here:

What are you working on now—or next?
Everything! Right now with Vigilante, I'm working in my new album that will be called "Turning Point," as well as putting a lot of time into Big Brother and Hopeless. Your readers can learn more about Vigilante, Big Brother and Hopeless at these links:
http://www.vigilante.cl
http://bigbrotheriswatching.net
http://www.hopeless.cl
Thanks for the interview!
---
So, ya wanna make a record? Have we got a deal for you. From now until January 31, 2014, if you buy an AudioBox 1818VSL interface, we'll sweeten the deal in the form of an HP4 Headphone Amplifier. These two products work phenomenally well together. Not so much in a chocolate and peanut butter sense, as those are generally perceived as equal partners. This is more of a Batman and Robin-type relationship.
The AudioBox's much-lauded VSL technology will allow you and your band to monitor your vocals (or guitar, or whatevs) with effects and without the heinous scourge of latency. Eight XLR inputs and a bevy of outputs and routing options make the 1818VSL a versatile solution for tracking a four-piece band, even with multi-channel drums.
It gets better. Previously proffered package of the AudioBox 1818VSL and HP4 headphone amp will allow up to four band members to monitor their performances during tracking. Hearing your vocals over the din of that 28" vintage crash/ride your drummer is rapidly destroying isn't a luxury, it's a necessity! And as headphone amps go, the HP4 is as loud as they come—if ya want. In more quieted environs, you can mix silently without waking your spouse/roommate/rugrat(s) via your HP4 and headphones.
This offer is available to most territories worldwide—check with your local distributor.  You can find yours by clicking here.
Next, Click here to get the simple rebate form. Make sure you save your receipt when you buy the AudioBox, fill out the form, get it back to us, and we'll ship out the HP4. It will back up your AudioBox time and time again. It's like having R2D2, Tonto, and Short Round all come to your rescue at once.
---
Hey PreSonus! I just got the speakers. Here is a pic of them in the control room, as well as my review.
---
Don't get me wrong here, as I don't want to huff and puff too much. We've received a few technology awards over the years, and we're proud of that. But this award is something a little different, for two reasons. First, it's not so much a technology award as it is an attitude award. Second, it's the first.
Sorry, that doesn't make much sense. What I is that this is the first-ever "Customers in Focus" award that has ever been given to anybody. And it's been awarded to Studio One, from the kind folks over at DAWfreak.se.
Via the DAWFreak.se blog:
"The Customers In Focus AWARD is a completely new award from DAWfreak.se. This award is meant to highlight companies that stand out from the crowd by always making sure that their customers feel they get what they paid for, not only through updates and fixes but by listening to the customers and always providing a good support, helpful tools and other features that shows they care for their customers."
Click on over to DAWfreak.se to read the review in full!
---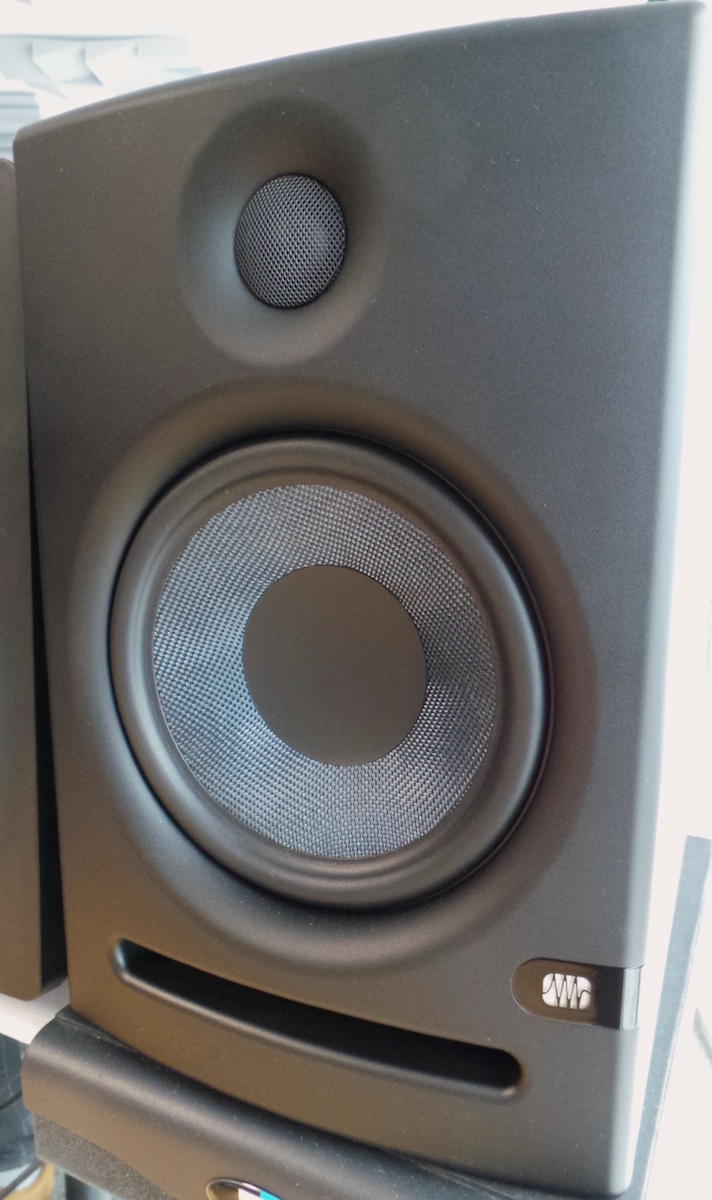 In their incredibly thorough review, AudioFanZine put the Eris E8 through its paces and it would seem as though the monitor didn't even break a sweat. I won't waste any of your time getting all meta- and reviewing their review—suffice it to say that we're flattered. Instead, a snippit:
"For their first attempt in the monitor speaker market, PreSonus start with an already technically mature product. The Eris E8 offers high-quality construction, comprehensive input connections and extensive setting possibilities (low-cut filter plus low, mid and high filters) at an affordable price ($250 for a single monitor). During our listening sessions, the speaker seduced us because it reveals no real weakness. The frequency response is very smooth, even smoother than the Mackie we liked so much two years ago, all frequencies are reproduced effortless. This also applies to the dynamic range and the stereo imaging. This E8 monitor speaker is the autumn hot deal in the lower mid-class market segment."
---
Here's a look at some of the "Why StudioLive" submissions that left us scratching our heads a bit. Laudable efforts all around made memorable with just a dash of mystery.
The David Lynch Palme d'Or Awards:
Scott P.'s "Digital Reflections" Explores an everyman's StudioLive experience as viewed through the populist lens of stillwater kayaking.

Eric P's "Agent Tiny e" Originally titled "The Blair Mixer Project," this submission left our viewers both shaken and stirred.

Entrant unknown's "Aw shucks," makes us happy and confused in equal measure; it's entries like this that make us feel OK about the fact that sometimes people don't read the rules.

---
Another solid gold cover from the StudioLive fans over at Frog Leap Studios, who maintain a consistently high rate of quality, creative output. Thanks guys!
---
It stands to reasons that musicians would make music videos, right? Some of these turned out to be incredibly funny.
Best Comedies and Musicals:
Dave E's "Give it to Me" was one of the earliest submissions, and we were amazed the he cranked out such an incredible production in such short time, and deserves special recognition for that alone. I wound up with this song stuck in my head while trying to fall asleep many times in the past several weeks.
Leslie C.'s smooth, contemplative exploration of the subject at hand left some of us bewildered, but most of us chuckling in "Ain't no Dummy"
StudioLive Preacher's "Why StudioLive" video was an early favorite of mine, but Carl thought it was "Too weird." I think the real issue here is that Carl isn't weird enough.
Dan C.'s "Why Anyone Should have a StudioLive" asks—and answers—many of the most pressing questions of our day.
Jeff N.'s "Digital World" brings us something we've needed for a long time: a PreSonus theme song!

Matt F's "Presonus Rhyme" is the feel-good hit of the fall. Watch out, Jay-Z.

Andrew R's video boldy mixes the dispariging influences of 2NU and Rod Serling to great affect in "My Town PreSonus."



Stay tuned for a future post in our next category: The David Lynch Palme d'Or Awards!
---
---
PreSonus' Rodney Orpheus and Sonic Sense's Nick Batt had a great little Q&A bro-down at PLASA 2013. This was the first-ever hands-on public showing of the new StudioLive 16.4.2AI and 24.4.2AI. 
Rodney covers the AI part of the StudioLive AI series in great detail here, and closes with a touch on the new StudioLive AI Loudspeakers. Definitely worth a watch! Thanks to Sonic Sense for bringing Nick, as well as the camera. 
---