By now you should realize that we think the Sceptre High Definition CoActual Studio Monitors and the Monitor Station V2 Desktop Studio Control Center are a match made in heaven. And they are, but like all great couples, they are also amazing individuals in their own right… so amazing, in fact, that they each received back to back awards as part of glowing reviews of their character. I guess you could can start calling them our studio "power couple."
Sceptre S8 Receives Everything Audio Network "Stellar Sound Award"
"The first audible attribute I noticed on casual play of 24/192 music, was how accurate the Sceptres are. The speakers have an audiophile­-class midrange and top­ end with a focused, tight bottom end in the 50­Hz to 100 Hz range. Most powered pro speakers that sound this good are well above the $1,000 per speaker. I am impressed… Consequently, we have awarded it our Everything Audio Network Stellar Sound Award."
Read the full Sceptre S8 Review at the Everything Audio Network
Monitor Station V2 Receives AudioFanzine "Best Product 2014" Award
"The Monitor Station is back with a new S/PDIF input and several improvements (speaker level controls on the rear), while preserving the features it's known for. In practice, the Monitor Station revealed itself very pleasant to use.  If you are looking for a somewhat advanced monitor controller with a talkback circuit for $300, you should definitely consider the Monitor Station"
Read the full Monitor Station V2 Review at AudioFanzine.com
---
Don't get me wrong here, as I don't want to huff and puff too much. We've received a few technology awards over the years, and we're proud of that. But this award is something a little different, for two reasons. First, it's not so much a technology award as it is an attitude award. Second, it's the first.
Sorry, that doesn't make much sense. What I is that this is the first-ever "Customers in Focus" award that has ever been given to anybody. And it's been awarded to Studio One, from the kind folks over at DAWfreak.se.
Via the DAWFreak.se blog:
"The Customers In Focus AWARD is a completely new award from DAWfreak.se. This award is meant to highlight companies that stand out from the crowd by always making sure that their customers feel they get what they paid for, not only through updates and fixes but by listening to the customers and always providing a good support, helpful tools and other features that shows they care for their customers."
Click on over to DAWfreak.se to read the review in full!
---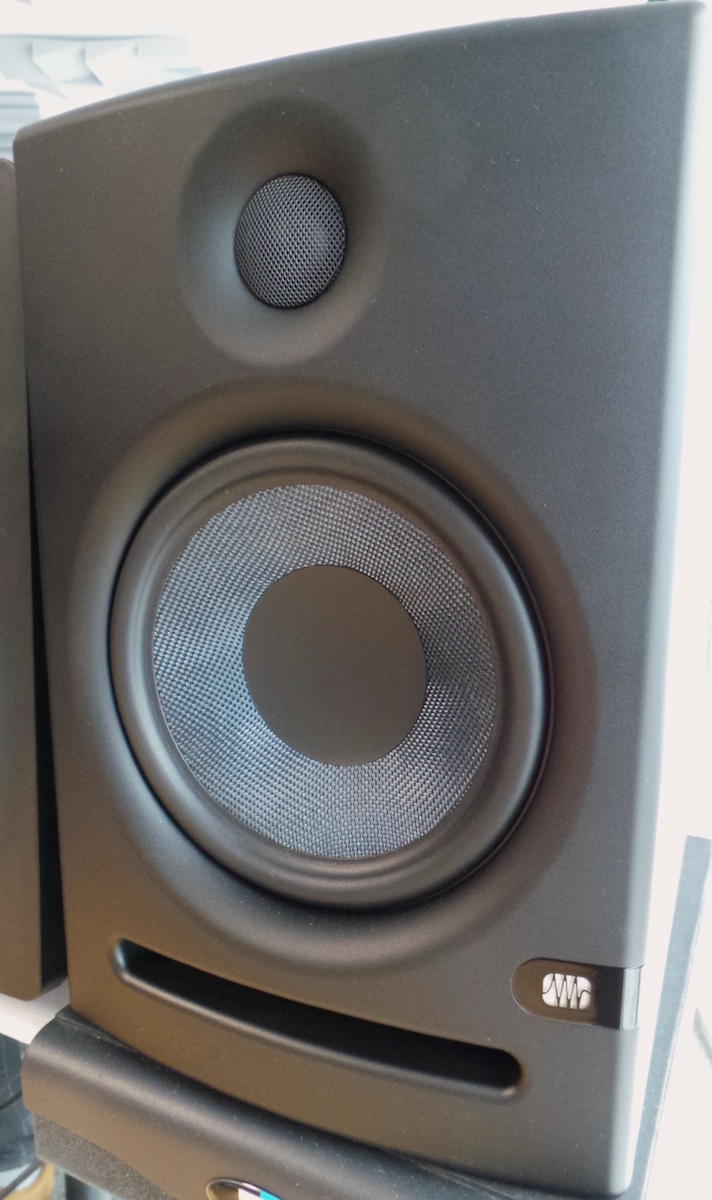 In their incredibly thorough review, AudioFanZine put the Eris E8 through its paces and it would seem as though the monitor didn't even break a sweat. I won't waste any of your time getting all meta- and reviewing their review—suffice it to say that we're flattered. Instead, a snippit:
"For their first attempt in the monitor speaker market, PreSonus start with an already technically mature product. The Eris E8 offers high-quality construction, comprehensive input connections and extensive setting possibilities (low-cut filter plus low, mid and high filters) at an affordable price ($250 for a single monitor). During our listening sessions, the speaker seduced us because it reveals no real weakness. The frequency response is very smooth, even smoother than the Mackie we liked so much two years ago, all frequencies are reproduced effortless. This also applies to the dynamic range and the stereo imaging. This E8 monitor speaker is the autumn hot deal in the lower mid-class market segment."
---
Musikmesse was a blast this year. We got to see a lot of old friends and made some new ones. One of the new friends we made was this MIPA award, won by Studio One 2.5 in the category of "Best Recording Software."
We're honored. It's nice to be noticed.
---
Not to brag or anything. But this is newsworthy, right? Fact is it's nice to be noticed, and it would seem that we turned a couple heads at NAMM. We got so many trophies and atta-boys that we couldn't even fit them in our suitcases to go back to Baton Rouge, and they had to be shipped separately.
Here's what we've won recently:
On the table, from left to right:
Visual Grand Prix Audio Excellence Award 2013, DAW category: Studio One 2
Electronic Musician, 2013 Editors Choice Award, category "Feature Creep Can Actually Be Good": AudioBox 1818VSL
Music & Sound Retailer, 2013 Music & Sound Award, category Best New Mixer: StudioLive 16.0.2
Pro Audio Review, 2012 PAR Excellence Award: StudioLive 16.0.2
On the wall:
ProSoundWeb & Live Sound International, Readers' Choice Awards 2013: StudioLive 24.4.2
ProSoundWeb & Live Sound International, Readers' Choice Awards 2013: Studio One Professional 2
ProSoundWeb & Live Sound International, Readers' Choice Awards 2013: Virtual StudioLive
ProSoundWeb & Live Sound International, Readers' Choice Awards 2013: ADL 700
Music & Sound Retailer, 2012 "Show Us Your Tubes" award: Zombie attack video
Not in the photo but awarded at or immediately after NAMM:
AudioMedia Gear of the Year: Studio One Professional 2
Music Inc., Best in Show, Companies to Watch: PreSonus
SonicScoop Pick for NAMM: Sceptre CoActual monitor speakers  and the StudioLive 32.4.2AI.
Church Production's NAMM Top Five for Live: StudioLive AI PA speakers
Not a bad haul! We also were nominated for four TEC Awards but we didn't win any. Again.
---
Wow! We're flattered! I mean, really. The PreSonus Audiobox 1818VSL,  Studio One, and the StudioLive Mixers (the whole fam!) are nominated in this years' Sound on Sound awards.
It's a user poll, not one of those "Critic's choice" things…  so, you know what to do here… right?  Make your voice heard, and we thank you for your support!
---